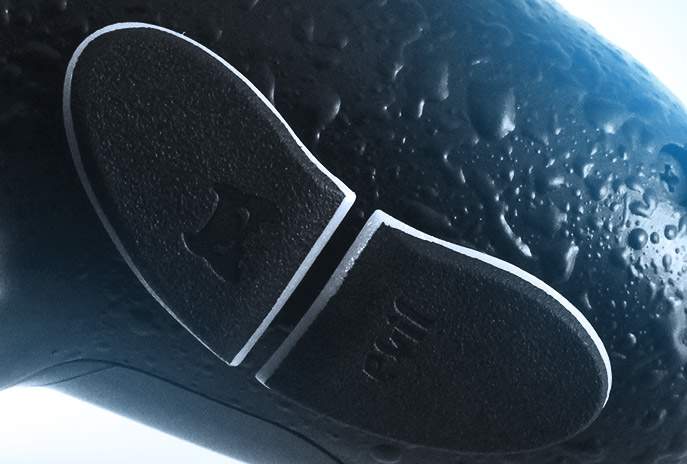 EVIL SHIFT ESPORTS PADDLE DESIGN
PLAY LIKE A PRO
PLAY FASTER, LONGER AND MORE INTENSELY WITH OUR REVOLUTIONARY PADDLE DESIGN SYSTEM THAT ALLOWS FOUR ADDITIONAL FINGERS TO RAPIDLY PERFORM COMPLEX MANEUVERS WITH EASE. OUR PADDLES ARE MOUNTED DIRECTLY BELOW WHERE YOUR FINGERS REST PROVIDING INSTANT ACTUATION WITH NO REACHING OR DELAYS. THE SHIFT COMES WITH TWO ERGONOMIC DESIGNS, THE PADDLES HAVING A TILT FEATURE WITH A LARGER SURFACE AREA THAN THE BUTTONS PROVIDING DIRECT FEEDBACK AND MINIMAL SURFACE AREA.
+ MAINTAIN THUMBSTICK CONTROL
+ INCREASE REACTION TIME
+ COMPATIBLE WITH ANY GAME
SHIFT REMAPPING TECHNOLOGY
REMAP WITH EASE
WITH IN-GAME REMAPPING WE MAKE BUTTON ASSIGNMENT EASY TO ACHIEVE WITH A SIMPLE BUTTON COMBINATION. WITH NO TOOLS OR SOFTWARE REQUIRED REMAPPING CAN BE DONE IN UNDER FIVE SECONDS AND EVEN IN-GAME. ANY INPUT CAN BE REMAPPED AND OVERWRITTEN.
+ REMAP ANY INPUT
+ 15 SAVEABLE PROFILES FOR BUTTON LAYOUTS
+ NO TOOLS OR SOFTWARE REQUIRED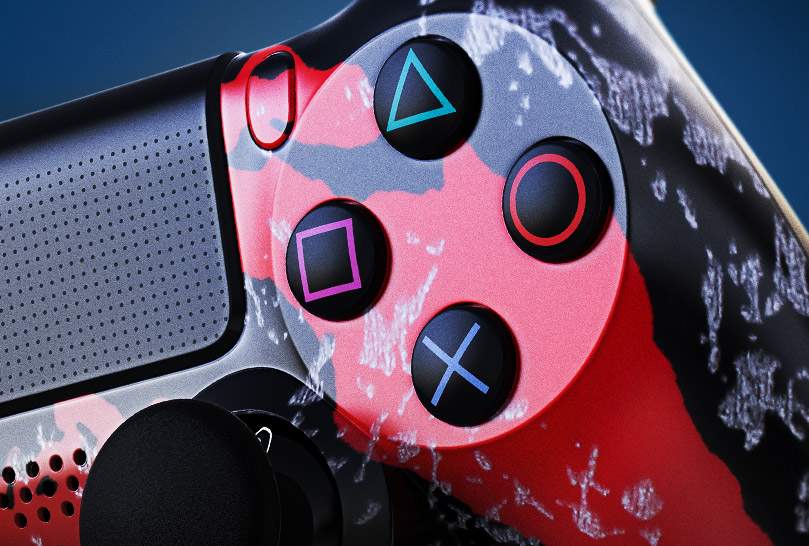 SENSITIVE BUTTONS
PLAY FASTER
OUR "QUICK-TOUCH" TECHNOLOGY OFFERS ULTRA-SENSITIVE BUTTONS THAT REQUIRE LESS PRESSURE TO ACTIVATE. "QUICK-TOUCH" REDUCES THE DISTANCE OF THE BUTTON TRAVEL, ALLOWING YOU TO PRESS THE BUTTONS ON YOUR EVIL SHIFT CONTROLLER WITH A FRACTION OF THE FORCE REQUIRED FOR STANDARD BUTTONS.
+ TACTILE CLICK AND FEEL
+ INCREASE REACTION TIME
+ COMPATIBLE WITH ANY GAME
PRO THUMBSTICK TENSION
TAKE CONTROL
AFTER EXPERIENCING OUR PRO THUMBSTICK TENSION, A STOCK THUMBSTICK FEELS A LOT LIKE A LOOSE STEERING WHEEL. PRO TENSION IS OVER TWO AND A HALF TIMES STRONGER THAN A STOCK STICK. SIMPLY PUT, MORE RESISTANCE MEANS TIGHTER CONTROL, SUPERIOR ACCURACY, AND MORE WINS.
+ FOUR INDIVIDUAL BUTTONS
+ TACTILE SWITCHES FOR SPEED
+ AVOID MISHITS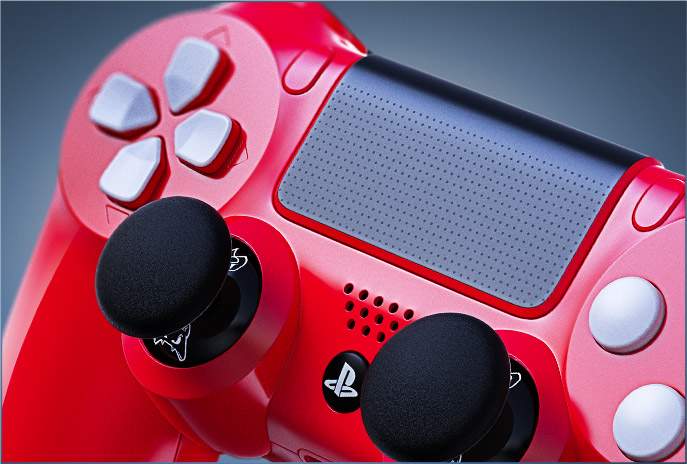 EVIL STICKS
GAIN CONTROL
INCREASE PRECISION AND ACCURACY FOR UNRIVALED GAMEPLAY WITH OUR INFAMOUS EVIL STICKS. ON-THE-FLY, THEY COME IN THREE SIZES ALL OF WHICH FEATURE WIDER SURFACE AREAS FOR GREATER MANEUVERABILITY AND CONTROL.
+ LARGER SURFACE AREA
+ SUPERIOR CONVEX SHAPE
+ COMPATIBLE WITH ALL GAMES
MASTER MOD
ANNIHILATE THE RULES
WITH 20 CUSTOMIZABLE SLOTS, 9 ESSENTIAL MODS AND 1,000 CONTROLLER CUSTOMIZATIONS TO CHOOSE FROM, YOU'LL REVEL IN THE DISTINCT EDGE THAT COMES FROM PLAYING WITH A MASTER MOD. TAKE SHOOTERS LIKE CALL OF DUTY AND BATTLEFIELD TO AN UNPRECEDENTED LEVEL WITH AN ADVANTAGE SO GOOD – IT'S EVIL.
+ SHOOT FASTER, DEAL MORE DAMAGE
+ ADJUSTABLE SPEEDS
+ ENABLE MULTIPLE MODS AT ONCE
FORTNITE FEATURES
EXCLUSIVELY CREATED FOR FORTNITE
THE ESPORTS INSPIRED DESIGN ALLOWS YOU TO FAST BUILD, WEAPON HOTKEY AND REMAP ANY INPUT TO YOUR PADDLES. MAINTAIN CONTROL OF YOUR THUMBSTICKS 100% OF THE TIME.
+ TAKE COVER AND BUILD LIKE A PRO
+ HOTKEY YOUR FAVORITE WEAPONS
+ JUMP, BUILD, & SHOOT SIMULTANEOUSLY
TACTILE D-PAD
PLAY PRECISELY
OUR TACTILE D-PAD PROVIDES THE SOLUTION TO THE EXISTING INACCURATE AND WOBBLY STOCK DESIGN. WE SEPARATE THESE FOUR DIRECTIONAL INPUTS ADDING TACTILE SWITCHES FOR INSTANT AND ACCURATE ACTUATION. PLAY WITH ACCURACY AND PERFORM COMBOS FASTER.
+ FOUR INDIVIDUAL BUTTONS
+ TACTILE SWITCHES FOR SPEED
+ AVOID MISHITS