Evil™Accessible Gaming
Our commitment to creating custom solutions for all gamers
At Evil Controllers, we have firm belief that everyone can game. The Evil Accessibility division strives to achieve this goal. We create individually customized controllers for gamers who are not always able to approach gaming in the same way, and often times have limited mobility, as well as enable people to play and compete on a level that otherwise was not possible. We are dedicated to recreating controllers to any lengths possible to meet the needs of our customers through technology, ingenuity and a little bit of creativity. There is no limit to what we can do.

We have created a partnership with The AbleGamers Foundation, a 501(c) Nonprofit Public Charity dedicated to the disabled gamer. We work directly with the foundation to create controllers that meet the needs of any gamer with a disability. Working alongside this community that is not only serving those with challenges, but organized and run by them, we are able to stretch out our hand and reach those in need. It is our part in giving a piece of humanity to those who think they will never obtain it. With their connections and interactions with that part of the gaming community, we are able to reach those that we couldn't have. We keep a strong relationship with AbleGamers and continue to grow and support each other. We strive to create a gaming community that connects all gamers and excludes no one.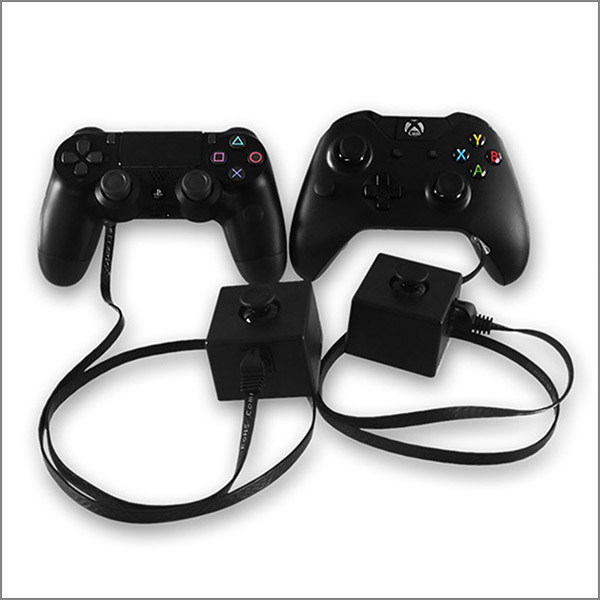 Our Accessible Gaming Operation
As the only company that offers complete controller customization, we have made ourselves very active in the accessible gaming community. We make it a point to seek out those with custom needs, and then work with them to create the best personalized controller possible.

We begin our process by receiving a custom order inquiry over the phone or through email (custom@evilcontrollers.com). We spend time getting to know the customer, and oftentimes they provide images and/or video of their current gaming state. After learning about the customer and what their gaming needs are, we go to work. After creating a prototype, we work with the customer to create any improvements and then arrive at our final product. The process does not stop here. After delivering the controller to the customer we love to follow up to make sure we have a happy gamer with their needs met. We are always willing to go back and improve upon what we created, and we strive to create a relationship with every customer we have.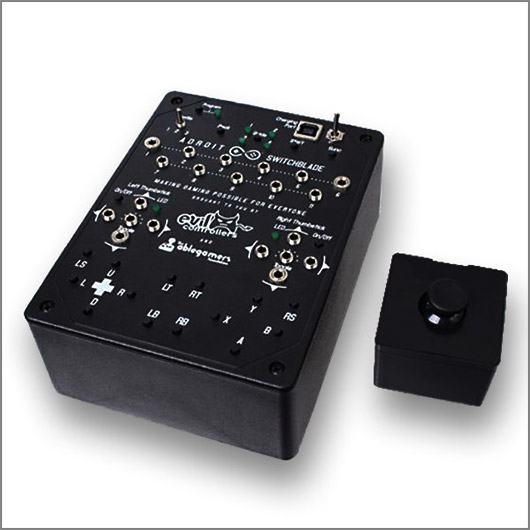 The Future of Accessible Gaming
We see Evil Controllers being heavily involved in the research and development of able gaming. We want to remain at the forefront of accessible gaming and continue to innovate and grow to meet the demand for accessible controllers. There is nothing we can't do. We pride ourselves on building relationships with our controllers and the ability to create something as special as a completely personalized controller. We plan to make a pre-made set of controllers that could help us to limit production time and improve our efficiency.