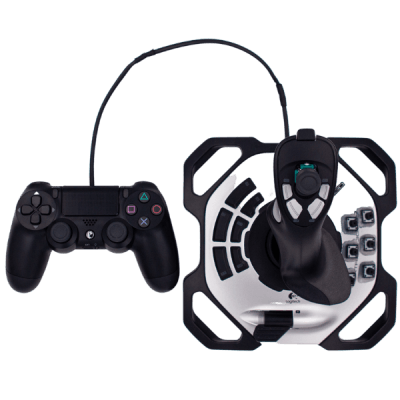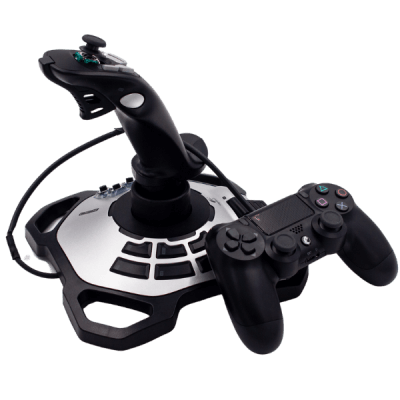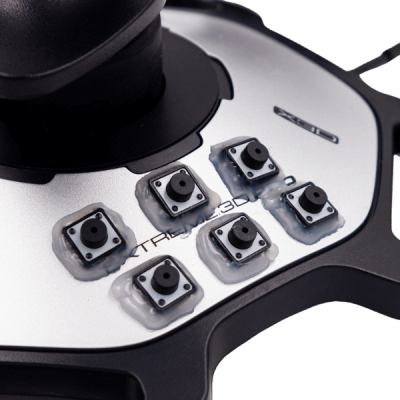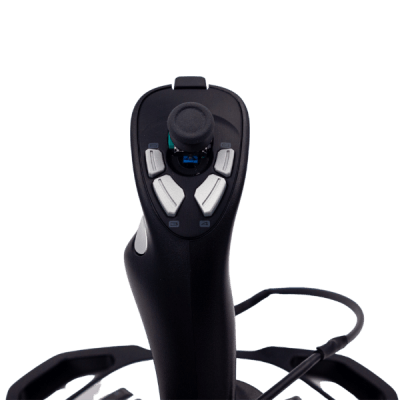 Modded Accessible Logitech® Flightstcik
This is a modified Logitech Joystick Extreme 3D Pro, custom-made to work with the Playstation 4 console. Originally this was a PC-only product, but our team tore it apart and rebuilt it so it would work with the PS4. This can be done for any gaming console, not only the PS4.
Additionally, you have complete freedom to place the thumbstick in any accessible position (with the thumbstick extension add-on). Attach it to the controller, and operate it with your foot or mouth, or any part of your body with mobility. The extension can also be mounted with velcro or any type of adhesive that works for your application.
Scroll for a more detailed product description
This product does not match your needs? Inquire below for your own custom accessible controller.
INQUIRE HERE