DESIGNED EXCLUSIVELY FOR FORTNITE
EXCLUSIVELY CREATED FOR FORTNITE. THE ESPORTS INSPIRED DESIGN ALLOWS YOU TO FAST BUILD, WEAPON HOTKEY AND REMAP ANY INPUT TO YOUR PADDLES. MAINTAIN CONTROL OF YOUR THUMBSTICKS 100% OF THE TIME.
Designed specifically for Fortnite Battle Royale
FAST BUILD
TAKE COVER AND BUILD LIKE A PRO
WHILE THIS MODE IS ACTIVE YOUR PADDLES WILL BUILD STRUCTURES FOR YOU. THEY WILL ALSO ENTER AND EXIT BUILD MODE AUTOMATICALLY. EACH PADDLE WILL BE ASSIGNED TO A DIFFERENT STRUCTURE AND CAN BE CUSTOMIZED ON THE FLY.
+ DEDICATED PADDLE FOR EACH STRUCTURE
+ INSTANT BUILD TECHNOLOGY
+ AUTOMATIC EXIT BUILD MODE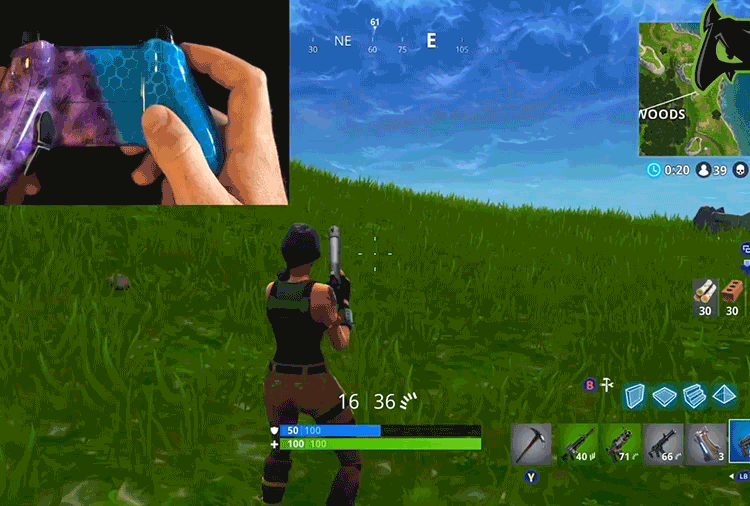 WEAPON HOTKEY
FIRE FASTER
THE EVIL SHIFT'S WEAPON HOTKEY FEATURE IS A COMPETITIVE ENHANCEMENT FOR FORTNITE. THIS ALLOWS YOU TO MAKE 2 OF YOUR 4 PADDLES, PERFORM AS HOTKEYS FOR SELECTING WEAPONS 1 AND 5. SIMPLY PRESS AN ASSIGNED HOTKEY PADDLE AND THE CONTROLLER WILL ALWAYS SELECT THE PROPER WEAPON FOR YOU. THE EVIL SHIFT WORKS JUST LIKE A KEYBOARD, PROVIDING EXTRA BUTTON INPUTS
+ HOTKEY YOUR FAVORITE WEAPONS
+ INSTANTLY SWAP WEAPONS
+ CUSTOMIZE YOUR HOTKEYS
SHIFT PADDLES FOR ANY GAME
MAINTAIN 100% THUMBSTICK CONTROL AT ALL TIMES
REMAPPING ALLOWS FOR SPONTANEOUS REAL-TIME REPROGRAMMING OF THE PADDLES TO ANY FACE BUTTON. THIS FEATURE IS EASY TO USE ON-THE-FLY AND WORKS FOR MANY GAMES. TAKE ADVANTAGE OF ALL YOUR FINGERS INSTEAD OF JUST YOUR THUMBS.
+ JUMP, BUILD, & SHOOT SIMULTANEOUSLY
+ REMAP ANY INPUT TO THE PADDLES
+ GAME LIKE MOUSE AND KEYBOARD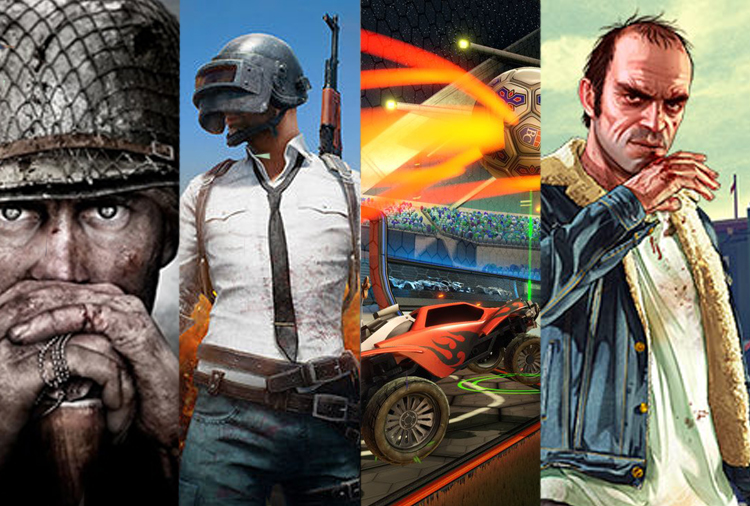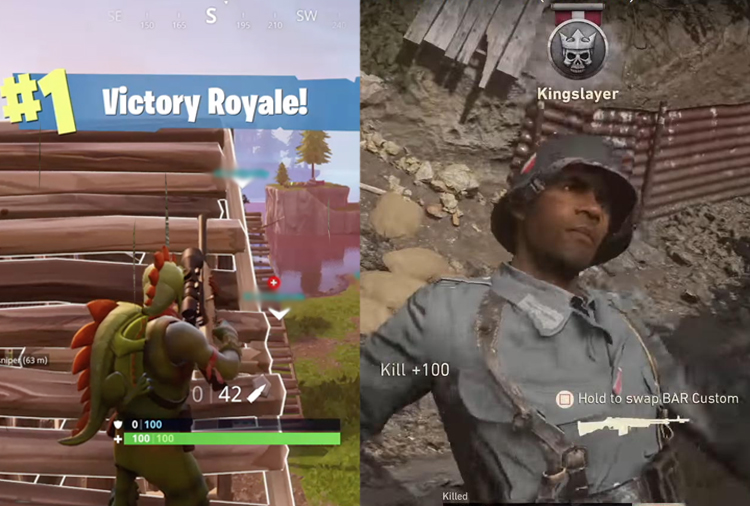 EVIL SHIFT eSPORTS PADDLE DESIGN
PLAY LIKE A PRO
PLAY FASTER, LONGER AND MORE INTENSELY WITH OUR REVOLUTIONARY PADDLE DESIGN SYSTEM THAT ALLOWS FINGERS OF ANY SIZE MAXIMUM CONTROL TO RAPIDLY PERFORM COMPLEX MANEUVERS WITH EASE. WE GET YOU WHERE YOU NEED TO BE QUICKER BY INCREASING YOUR REACTION TIME BECAUSE OUR PADDLES ARE MOUNTED DIRECTLY ON TOP OF THE ACTIVATOR BUTTONS FOR INSTANT ACTION UNLIKE THE FLAWED HINGE DESIGN OF INFERIOR PADDLE CONTROLLERS.
+ MAINTAIN THUMBSTICK CONTROL
+ INCREASE REACTION TIME
+ COMPATIBLE WITH ANY GAME
CUSTOM PROFILES
CUSTOMIZE YOUR STYLE
CUSTOMIZE YOUR PRO GAMING EXPERIENCE ON THE FLY. OUR NEVER STOP PLAYING (NSP) DESIGN PHILOSOPHY ALLOWS YOU TO PLAY OPTIMALLY WITHOUT REQUIRING ANY SPECIAL TOOLS, PHONE APPS OR STEEP LEARNING CURVES TO MAKE ADJUSTMENTS ON YOUR EVIL SHIFT CONTROLLER. INCLUDED ON THE SHIFT ARE CUSTOMIZABLE PROFILES THAT YOU CAN CHANGE AT ANY TIME.
+ 15 BUTTON LAYOUT PROFILES
+ CUSTOMIZE YOUR SHIFT
+ NEVER STOP PLAYING